The Preaching Cross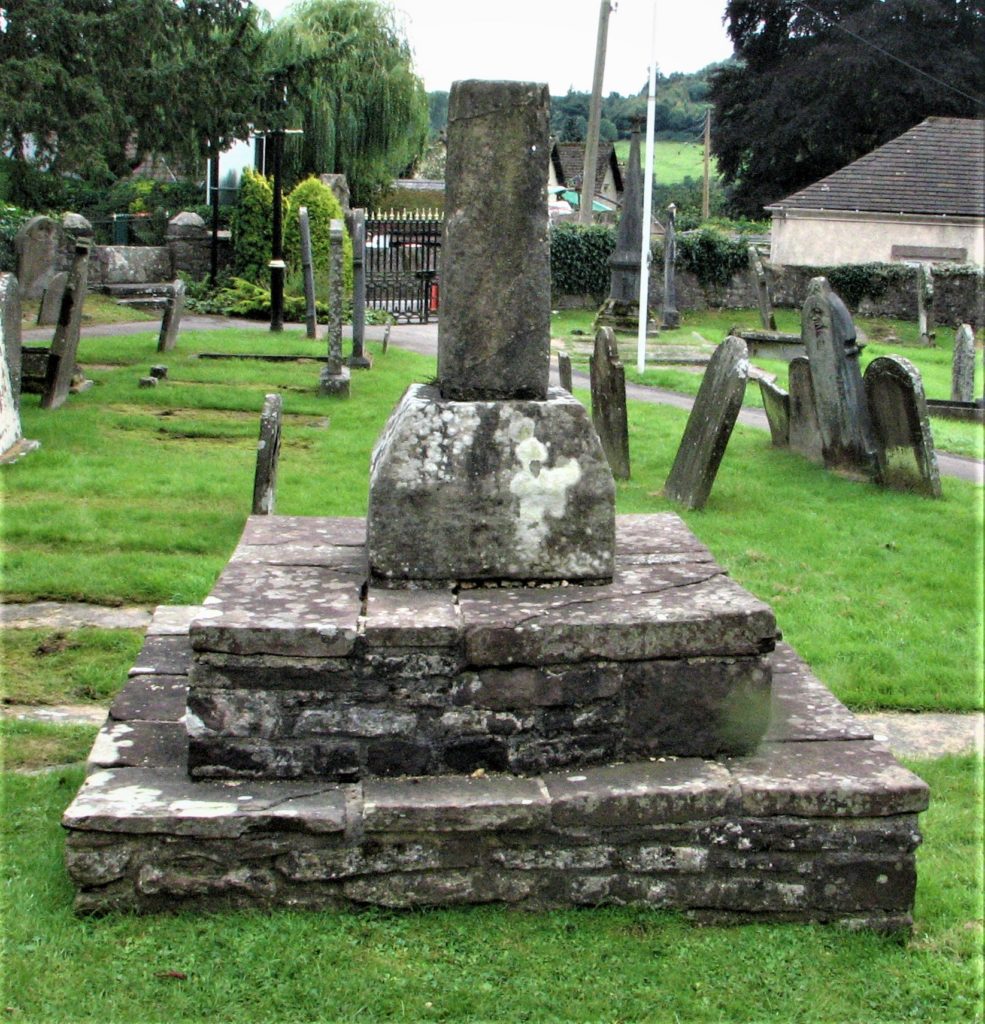 The churchyard is Grade II listed as it has the base of a medieval preaching cross on a stepped plinth. Many cross-heads were destroyed during the 16th and 17th centuries and the one at St Michael's was probably damaged during this period.
It is very old indeed. According to Gerald of Monmouth, at this very spot at St Michael's, Archbishop Baldwin of Canterbury while on his journey through Wales in 1188, preached in support of King Richard the Lionheart's Third Crusade to the Holy Land.
Many years later, John Wesley preached here in English, on Friday 16th October 1741, during his third visit to Wales. That day he had travelled, probably by horseback, to Wilcrick, Magor and Llanmartin, and then preached with Daniel Rowland at Machen and St Brides Wentloog. Even in the smallest villages large crowds, some walking miles, came to hear him speak. He often gave four sermons on a single day even though some of them could be 2-3 hours long. Unfortunately there seems to be no detailed record of his sermon at Lower Machen.