Hatchment 10: Frances Morgan
1800 – 16th February 1867
Died aged 66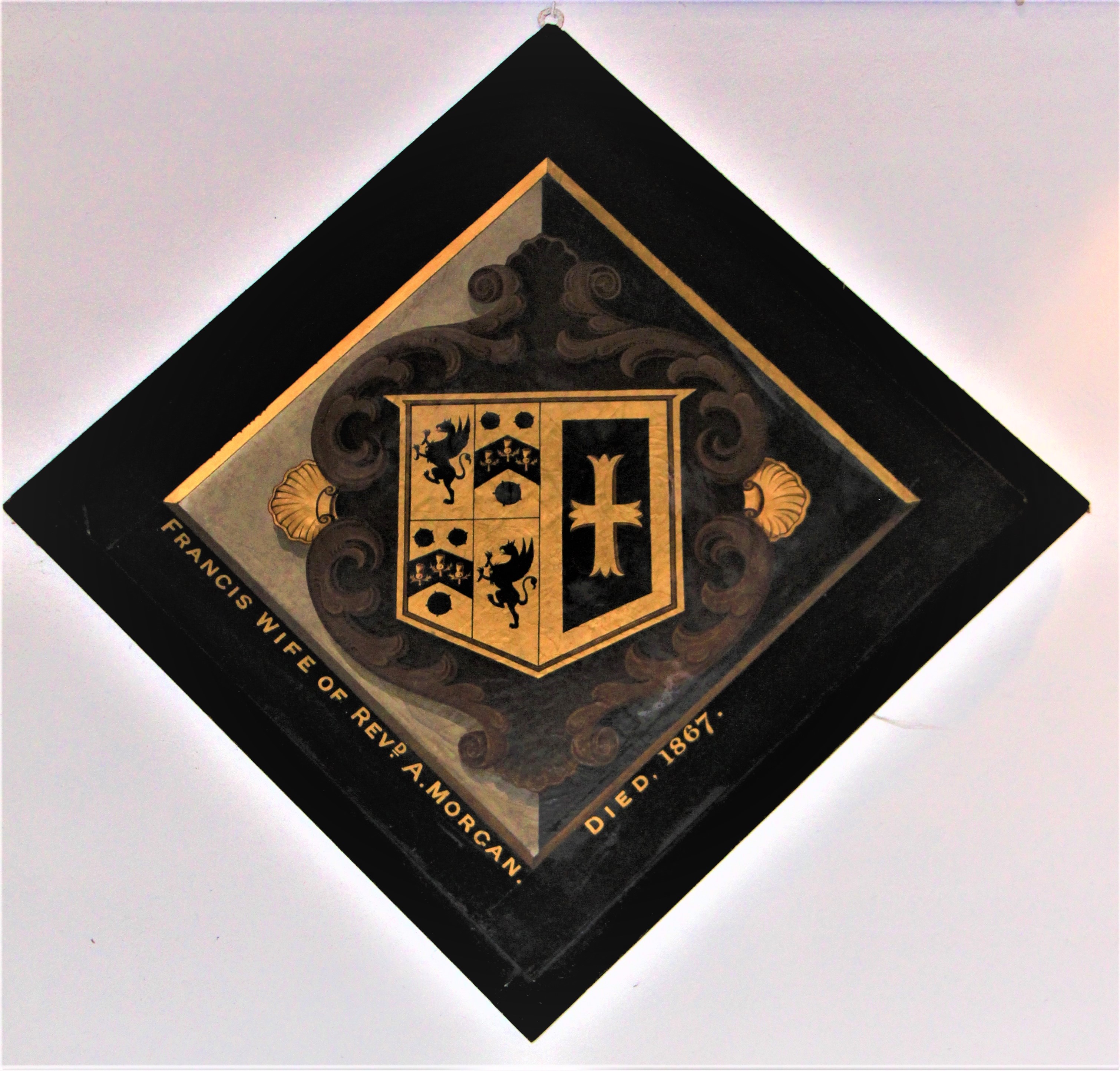 Frances, the much-loved wife of her second cousin, Revd Augustus Morgan, was born in 1800 at Watchfield House, Shrivenham, Wiltshire. She was the younger sister of Anna Lascelles whose hatchment is on the south wall of the nave. Frances and Augustus did not have children and the local tradition is that she had had a failed pregnancy which she struggled to get over. She spent a great deal of time in her garden and many hours in the maze that at one time was in the Rectory garden. Parish magazines tell us of her visits to sick parishioners and holding parties for the village children. The poem written after her death by Augustus Morgan mounted on a tablet in the Morgan Chapel tells of a "grievous blow inflicted on a gentle lady".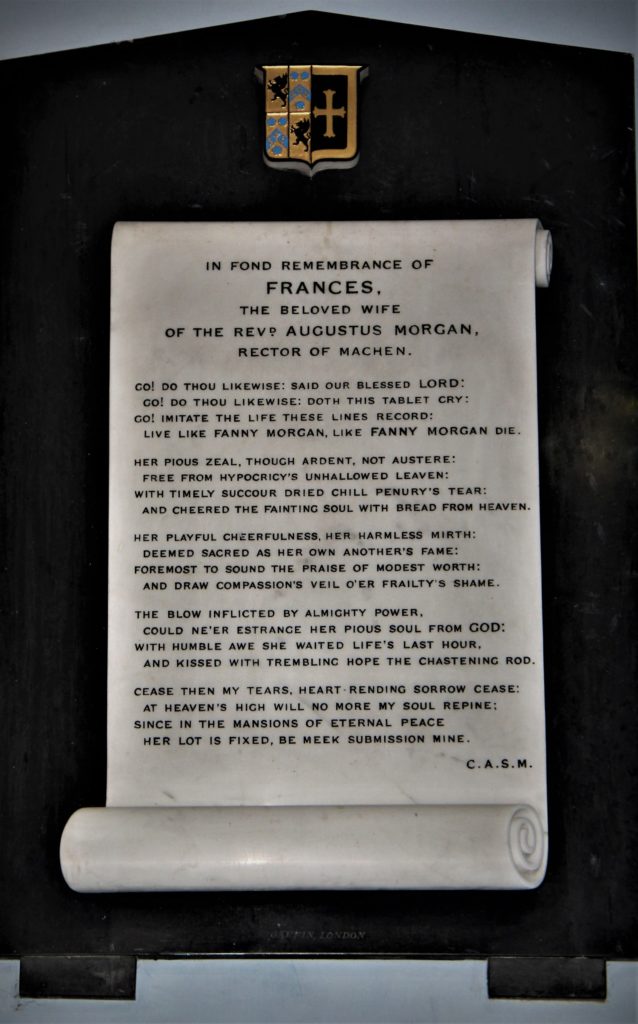 Inscription on Frame
Francis (sic) Wife of Revd A. Morgan. died. 1867
Background
Sinister background black
Arms
1. & 4. Morgan 2. & 3. Gould
Sable a cross potance within a bordure or – A gold cross with each arm having 3-pointed ends on a black background with a gold border
Crest/Mantling/Motto
A reindeer's head or (a golden reindeer's head)