Hatchment 11: Anna Lascelles
1798 – 17th August 1863
Died aged 64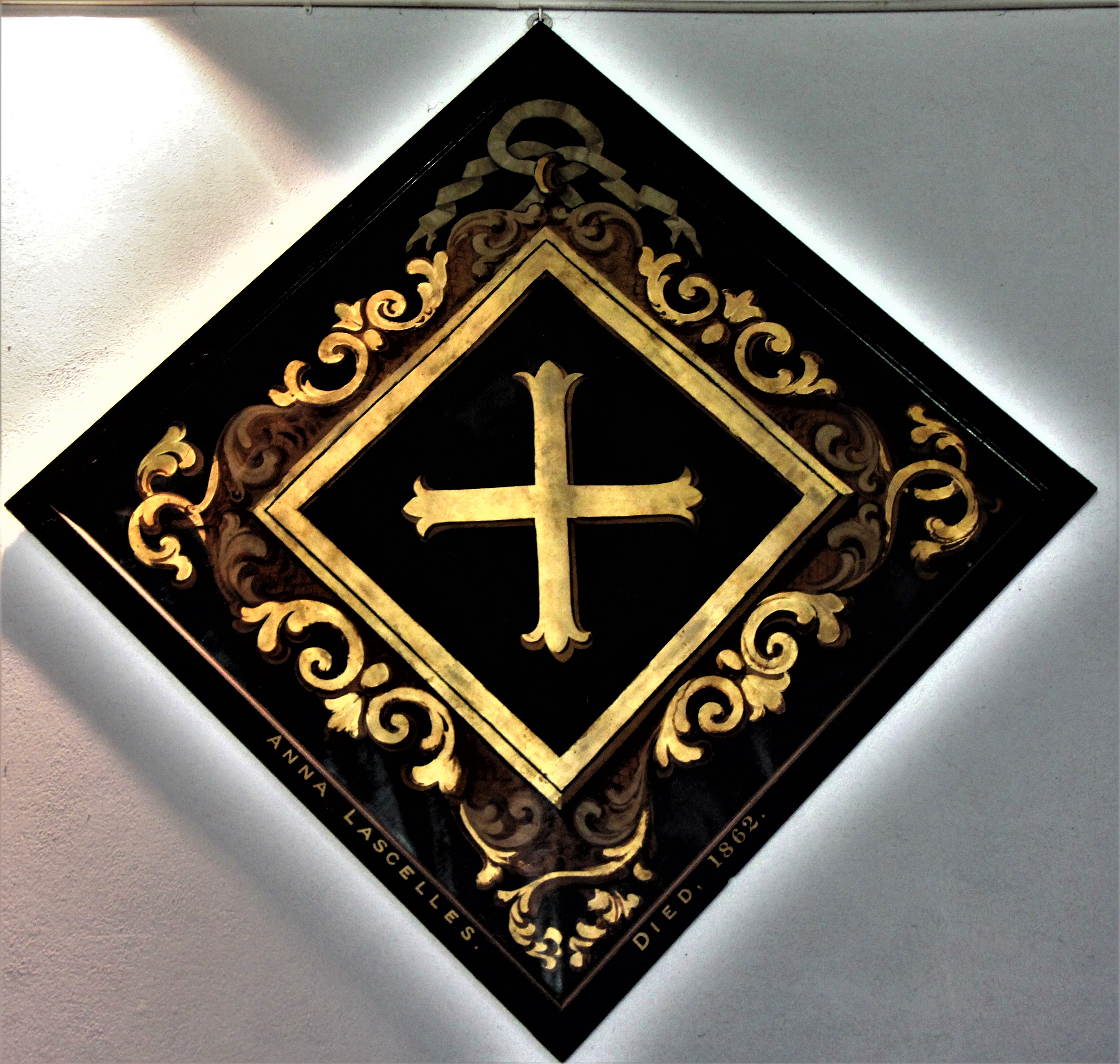 Anna was born at Hill House, Abergavenny in 1798, daughter of Rowley Lascelles, a nephew of Edward Lascelles, 1st Earl of Harewood, of Harewood House Yorkshire. Her mother was Elizabeth Gould Morgan who was the daughter of Sir Charles Gould, Advocate General. She was the elder sister of Frances Morgan and sister-in-law to Augustus. The sisters came from an extremely wealthy family who made enormous profits in the sugar trade and by investing in plantations (and the slave trade) in the West Indies. Anna was a frequent visitor to Machen, spending many hours in Frances' company and regularly attended services at St Michael's. Anna never married and is buried in London.
| | |
| --- | --- |
| Inscription on Frame | Anna Lascelles. Died. 1862 (sic) |
| Background | All black background |
| The Arms are of the Lascelles family1 | Sable a cross potance within a bordure or – A gold cross with each arm having 3-pointed ends on a black background with a gold border |
| Crest/Mantling/Motto | None |